If you are a Electric Vehicle lover, then you must be in panic that Why electric vehicles catching fire in India? Don't worry! We are here to short out each and every confusion.
Here in this article, we will talk about working of Electric Vehicle, process of battery manegement, quality control and the solution of Electric Vehicle firing.
So, let's come together and learn this ongoing popular topic.
Introduction
Lovers/Fans of an Indian Electric Vehicles (EV) are concerned about a number of incidents involving two wheelers that are bursting into flames since last month. Such incidents are a major source of concern for EV industry stakeholders and their customers. But Why electric vehicles catching fire in India?
Some say that the fire was caused by a combination of rising temperatures in our cities and the negative temperature control system of the EV battery.
However, blaming the weather is wrong. There are many misconceptions such as the Indian summer and the heat stress which is the cause of EV fires is not true.
What's the real issue?
Why electric vehicles catching fire in India?
What is the real issue? Instead, we should pay close attention to how the lithium-ion (Li-ion) battery is packaged and designed. EV comprising lithium-ion cells requires about 100°C before it can deal with a 'hot escape incident' and that causes EV fires.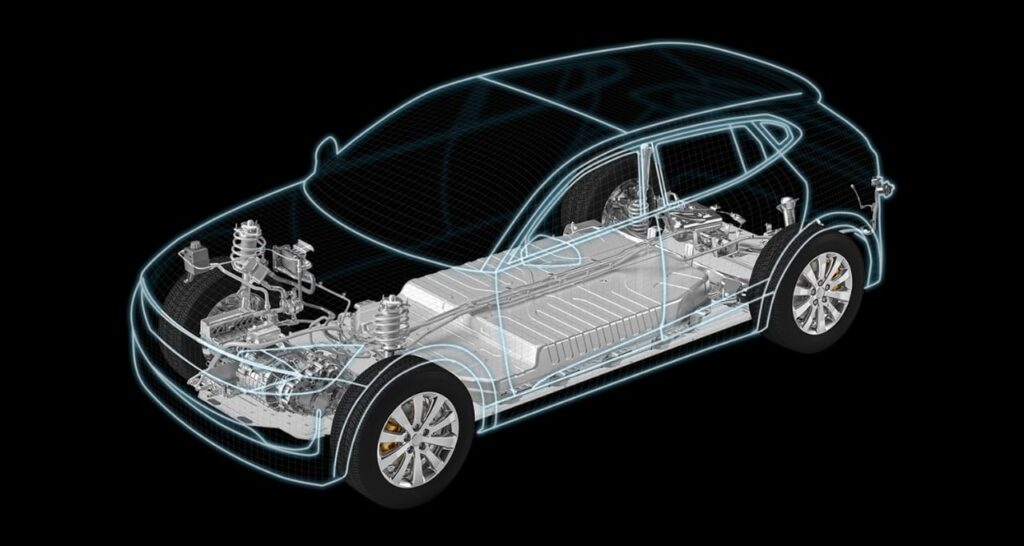 Extremely hot weather conditions and improper battery temperature control systems can adversely affect performance and shorten life, not causing fire. Many manufacturers of Li-ion batteries ensure that they automatically shut down to about 45-55°C. If these safety features are not built into the vehicle, it is unlikely that the ambient temperature and battery-generated heat could cause a spike of several 100°C.
These fires are a matter of concern for Quality control (QC), perhaps something that has not been considered in the design phase. Either the patterns of different targeted climate zones were not considered, the packet assembly process is not robust or limited testing that does not produce chinks in protection.
Rise of Electric Vehicles
One thing we have seen over the past one year is the growing demand and subsequent sales of EVs, especially 2-wheelers. We have also seen interference in procuring battery supply chains in view of global demand growth. That is why OEMs are looking for alternatives to protect their production schedules. While most cells throughout make the same output band specified, QC can make a big difference.
Cell selection is a major factor in all developments in battery pack design, and cell diversity can translate into significant variations in packet output. Therefore, if we look at the many cell supply chains, each one needs to be tested and selected first.
Testing of cell structure and model requires a thorough examination to ensure performance and safety under many different conditions and therefore is not a process that can be accelerated.
Main reason for EV firing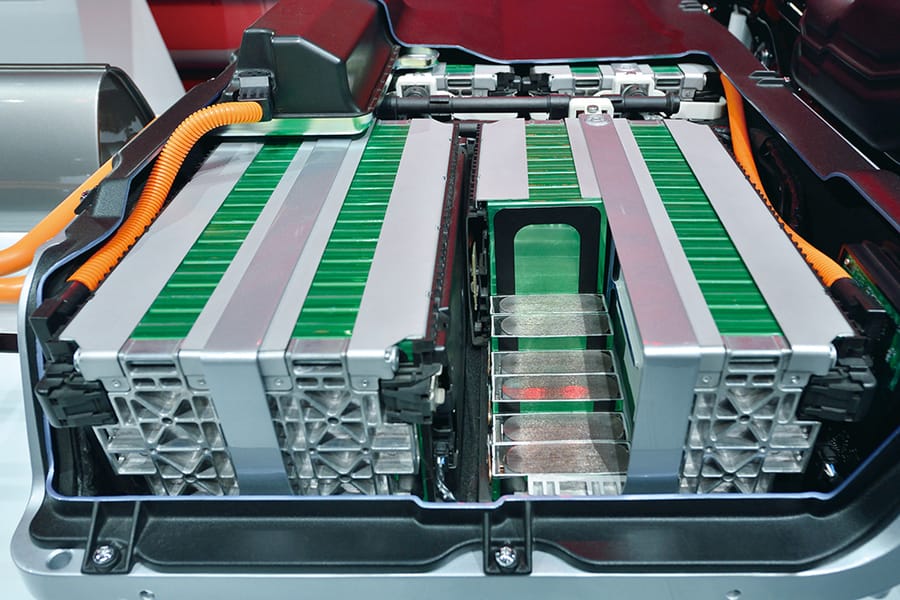 Why electric vehicles catching fire in India?
The main reason is here. In more recent times, many battery fires are triggered by short circuits that lead to uncontrolled electricity. In this case, the cells heat themselves above 100°C. Poor cell quality and poor battery structure result in short circuits.
Lack of a proper battery management system (BMS) is a condition in which cells can be mismanaged with appropriate sensors and software technology. This increase in temperature affects the health and performance of the battery, but does not cause EV fires.
To catch fire on a lithium-ion battery, it needs a minimum of 100°C. Which does not happen with ambient temperature or heat generated by active battery.
There should be a short circuit for the battery cell to hit that type of heat causing the fire. Many EV firefighters used battery chemistry highly sensitive to heat called NMC. In order to use a battery that is more sensitive to temperature, at the battery pack level, no design steps have been taken to ensure that it is cooled to a proper temperature.
Fire extinguishers (reducers) were not available in those vehicles as this could result in additional costs, capacity and weight requirements for the vehicle. Many OEMs cut corners just to reduce costs and ensure maximum battery life and introduce these products without all the necessary design decisions.
Quality control manegement
Why electric vehicles catching fire in India?
It depends upon the quality management system. The rapid growth in EV and battery integration that took place last year. Production is a task that requires volume. Building skills takes time. There are QC challenges that arise when the production scale is increased, which also requires time to adjust.
It is not a fast process, and certainly not as fast as it was a year ago or more. If not done properly, raising production levels can be confusing and can lead to nightmares for QC.
Both the integration of EV / battery and supportive supplier ecosystem is new in India and it will take time to establish QC procedures. The rapid rise in battery integration services and the development of the production / retailer part could be the reason why quality diversity will grow.
OEMs encouraged the rise of FAME assistance to deliver larger battery packs without changing car designs. Attempts to incorporate large quantities into the same volume compel package designers to compromise the safety features of package engineering. The increase in the number of vehicles sold before QC can stabilize is the main reason for these fires.
Solution of EV firing
Why electric vehicles catching fire in India?
What is the solution for this? First, the QC for assembling a battery pack (and for partial production) needs to be done. We need secure local supply chains, which are made taking into account Indian conditions. QC production challenges go into cell production, perhaps even more so. India has not yet seen the production of LIB cells yet, and is looking at a larger scale with PLI programs.
The normal manufacturing process of LIB cells is extremely sensitive to QC and even the slightest slipperiness causes safety concerns. Cell production in India should take place as a well-thought-out method after fully understanding the process involved and its limitations, lest we see an even bigger problem when cells are produced locally entering the larger EV market.
If the design of the LIB cell and the production process itself can be recycled according to Indian requirements, keeping in mind the impact of the process on QC, it could be an important solution to battery fires.
We need a proper built-in temperature sensor system built-in. If the battery exceeds a certain temperature, the system shuts off the power, shuts off the vehicle and sends a message to the user that you need to take the car to another location where the car is burning, to no avail. in the loss of life and property.
We also need it on the charger side. Today, many people use smart chargers to charge their EVs. There is a good chance these chargers will be able to connect to the battery pack, and receive data on temperature or battery life.
We need to work on building a safe charger so that the charger can connect and that the battery temperature is very high and cannot be charged at present.
There are many regulations related to EV Industry also developing, but the industry always has the choice to stand before it. All EV players must submit a temperature resistance certificate and provide it to customers when purchasing a new car.
We have to build many labs of foreign companies in India that can test these batteries at different temperatures be it high or low, operating conditions and provide OEM temperature certification.
In an era of widespread internet viral resources, misunderstandings could adversely affect the future of EVs, which greatly benefits the nation.
Conclusion : Why electric vehicles catching fire in India?
Therefore, in order to avoid such incidents in the future, We need to lower our standards and standards for Indian roads. The industry players themselves can take the call to get a third party certificate even if the regulator does not need it.
With this publication, I can only say that these types of errors and obstacles are part of the technology especially when we look at modern technology, and could ultimately lead to better solutions and safety systems built into electric vehicles.
NOW, its time to wrap up this article. Hope this helps you to understand the current scenario. If this was helpful to you, then kindly share this with your mates and friends. If you have any queries or suggestions then comment us below or you can simply contact us through email.
FAQ's
Which electric vehicle is best in India?
These are the current best electric vehicles in India:
Tata Nexon EV.
MG ZS EV.
Tata Tigor EV.
Hyundai Kona Electric.
Mahindra e2oPlus.
What are advantages of electric vehicle?
There are lot of Advantages of Electric Vehicles in which some are:
No fuel required so you save money on gas.
Environmental friendly as they do not emit pollutants.
Lower maintenance due to an efficient electric motor.
Better Performance.
What is the lifespan of an electric car?
It depends upon the distance you travell. some Teslas have been driven over 400,000 miles.
A recent study in Joule estimated the cost of owning an electric vehicle over an average lifespan of 15 years.
Do electric cars have gears?
Since an electric car doesn't need a clutch, therefore it also doesn't require gears. Electric vehicles don't feature a multi-speed gearbox like conventional petrol or diesel vehicles.
What is the biggest problem with electric cars?
The biggest issue is the pricing/cost. Not every human being can afford a Electric Vehicle. It is quite expensive as compared to other oil driven cars.